Spare Parts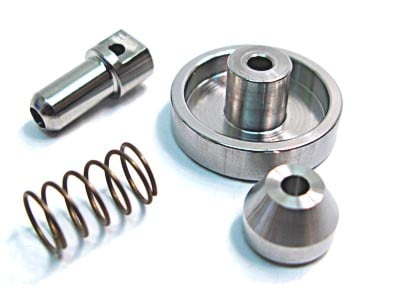 WARDJet provides a large selection of parts including everything you need to keep your waterjet running at high performance. We supply parts for WARDJet waterjets and also for most makes and models of waterjets.
We want to be your one-stop parts supplier. WARDJet uses the same part numbers as the original part manufacturer, thereby simplifying your order. All of our manuals list our part numbers also.
To help us serve you quickly, please have part numbers ready:
Call to order Waterjet Parts:
1-330-677-9100, ext. 37 (8 a.m. to 5 p.m. EST)
E-Mail Waterjet Parts Department: parts@wardjet.com
WARDJet's employees will help you succeed in your business even if you didn't obtain a waterjet from us. When parts are needed, our expertise, attention to detail and expansive knowledge base will assist you in your future endeavors.